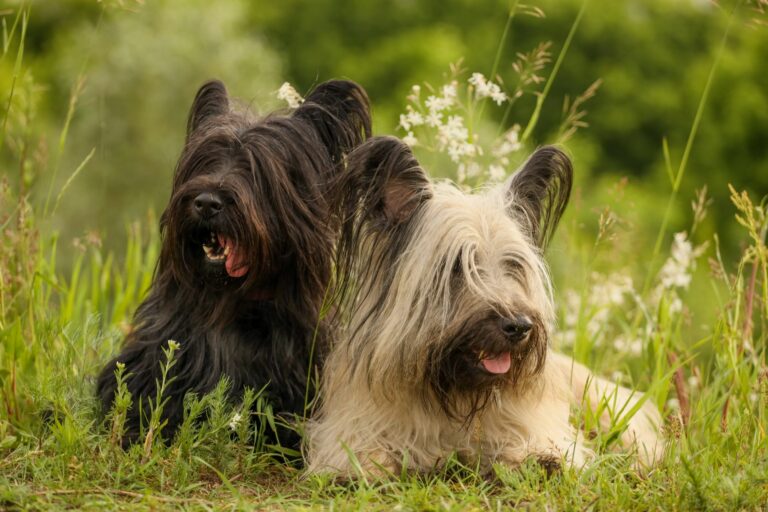 © Татьяна Севостьянова / stock.adobe.com
Skye Terriers look cute, but they have a lot going on behind their fluffy ears.
Here we introduce the Skye Terrier – a small but big canine personality from the Scottish Isle of Skye.
Appearance: Large dogs with little legs
The Skye Terrier isn't a small dog, since it is strikingly long. The standard for this dog breed recommends a length of 103 centimetres with a shoulder height of 25 to 26 centimetres. A length specification for dogs is unusual in canine breeding, but the elongated silhouette is typical of the Skye Terrier.
Fur often falls into the eyes of traditionally groomed Skye Terriers. If you aren't on your way to a dog exhibition, you can feel free to tie it up or cut it off. This applies to other sections too, because the long coat reaches the floor and covers the short legs.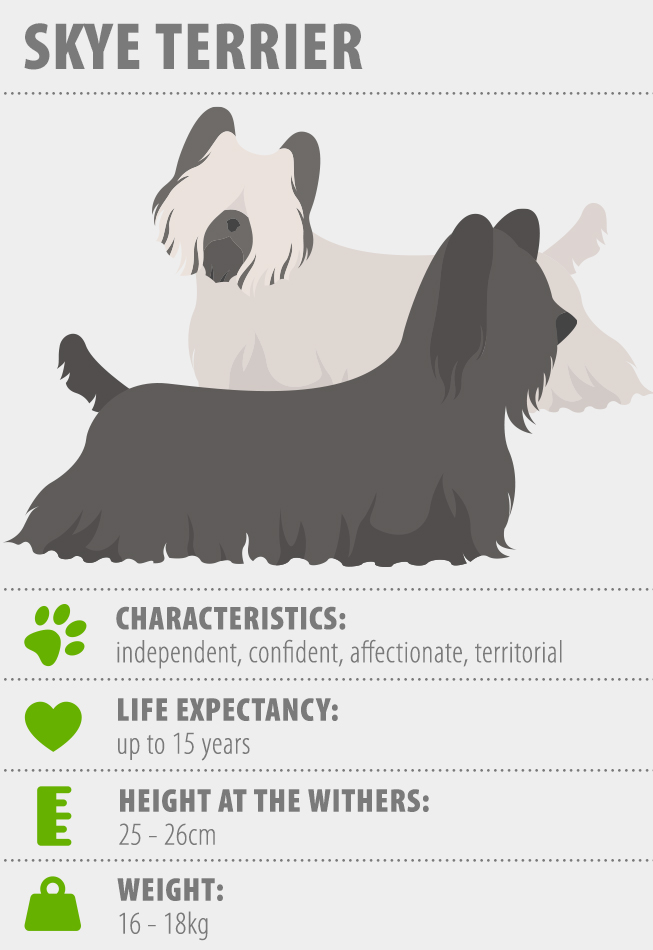 Permitted colours are black, grey, fawn and cream with black markings on the ears and snout. The nose is always black.
Nature: Earthy character
Diverse and with raw charm – the Skye Terrier reflects the landscape of the Isle of Skye, its Scottish home.
Typical terrier
As cute as these dogs may look, they have a lot going on behind their fluffy ears. As original fox hunters, they possess a hunting instinct and plenty of independence. Plenty of courage is required to hunt and slay foxes – especially being short-statured like the Skye Terrier.
These dogs have courage in abundance. However, their great self-confidence can become a challenge in day-to-day life. They are also no fans of unknown dogs in their territory.
Territory is often where the Skye Terrier is walking and standing right there and then. These dogs enjoy guarding their territory but don't tend to yap. They are distanced towards strangers, but do form a close bond with their human family.
Did you know? The legendary Greyfriars Bobby became famous for the loyalty of the breed in the 19th century. He is said to have guarded his owner's grave for 14 years after his death.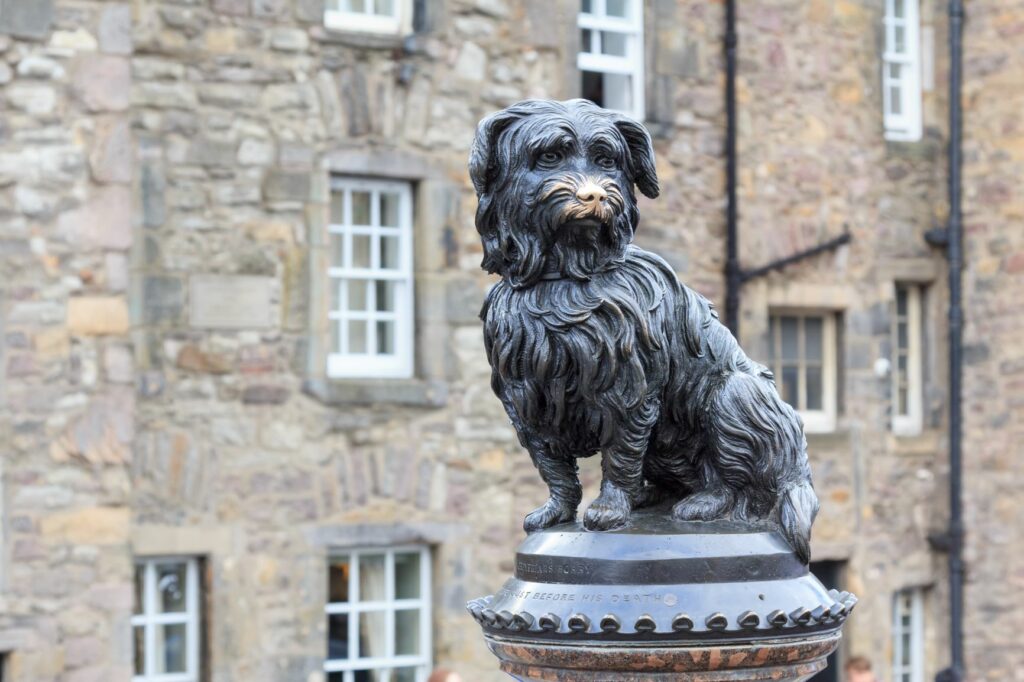 Training for experienced dog owners
If you choose a dog of this breed, it's best if you have some know-how when it comes to dog training, since training these canine personalities requires consistence and intuition.
Owners should respect and value this breed's individualism. You will be successful with clear leadership and plenty of patience. The Skye Terrier will learn basic commands, but it won't be winning any obedience training championships. Pure obedience for obedience's sake is just not for these independent dogs.
Good socialisation of young dogs with fellow canines is particularly important. This means you prevent your dog from becoming alarmed on walks as soon as a fellow dog turns the corner.
Anti-hunting training is recommended with some dogs due to their passion for hunting. It's best to contact a dog school with experience with terriers.
Eye-catcher for experts
The Skye Terrier not being a dog for everyone doesn't make it any less appealing. Once again, dog lovers cannot conclude that the cuddly appearance is matched by a similar character. These dogs are earthy nature lovers that know their own mind. If they become a friend of yours, you can be happy to have a loyal companion at your side.
Was this article helpful?
Our most helpful articles
At a maximum of 45cm in height and up to 10kg in weight, clever Medium Poodles are just the right size for many dog lovers, since they can always be involved as loyal everyday companions.
This small dog breed has the most famous owners across the globe and one of the highest life expectancies. The Chihuahua is a dog of superlatives that feels at home in the handbags of Madonna, Britney Spears or Paris Hilton. These Mexican pedigree dogs are far more than just luxury lapdogs.
The small Yorkshire Terrier with long, fine fur and a spruce appearance has plenty of tricks behind its little ears. As a former rat catcher from the county of Yorkshire in northern England, this dog is very self-confident and wishes to be taken seriously by its owners as a domestic and companion dog too.