Our Charity Partner
Every three months, zooplus.co.uk teams up with a British pet charity to give you the chance to help animals that are not as fortunate as your own. At the end of the three-month partnership, we convert your generous donations into a fantastic parcel of food and accessories for our chosen animal charity.
So how does it work?
Donating is easy, with no need for extra payments. Just save up the reward points that you receive with each and every purchase at zooplus.co.uk (£1 = 1 Point), then log in to myzooplus and add the points you would like to donate to your shopping basket. You can donate between 10 and 250 loyalty points, with all donations making a massive difference to the lives of animals in need. Please note, you can only collect loyalty points if you are a registered customer. Points can only be donated when a purchase is made.
How else can I help?
You can also support our charity partner by buying any product from our exclusive new range, "zoolove by zooplus". For each product sold, 10% of the sale price will go directly to our current animal charity, to be spent wherever it is needed most. Find out more here.
A note from our current charity: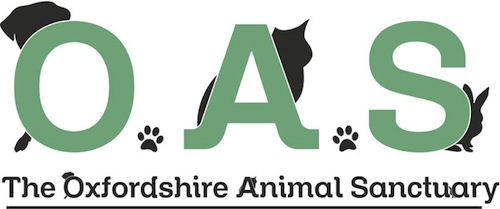 The Oxfordshire Animal Sanctuary
''The Oxfordshire Animal Sanctuary has been rescuing, providing vital care and rehoming animals for over 48 years. Our staff are dedicated to the animals in our care and work tirelessly to ensure their happiness. The Oxfordshire Animal Sanctuary currently cares for 65 dogs, 70 cats and a number of rabbits and guinea pigs all hoping for their second or even third chance in a new loving home.
At OAS we pride ourselves on our non-destruction policy, which means we never put a healthy animal down. Although many of the animals in our care find homes within a few weeks, some have more specific requirements, which make it harder to find them a home. Our staff ensure they all receive the love and attention they deserve.
We are a charity that receives no Government or Local Authority funding and are totally reliant on the donations and generosity of our supporters. ''

You can visit their website here

To suggest an animal charity go to our zooplus Facebook Page
Looking back at 2015