Charity of the Month

Each month zooplus.co.uk teams up with a British pet charity in order to give you a chance to help animals that are not as fortunate as your own.
It is easy and does not include complicated credit card payments or huge amounts of cash! You can now donate your zooPlusPoints, reward points you receive with each and every purchase at zooplus.co.uk, £1 = 1 Point, and help out. With your next order at zooplus you can do something good for a bunch of animals that are currently living in care. Simply add the amount of points you would like to donate to your shopping basket and proceed with your regular order at zooplus.co.uk.
Each month we use donated zooPlusPoints to put together a fantastic food & accessories parcel which we send to the pet charity of the month. Your generosity means a lot to pets and charity staff every month.
When you donate in November, December & January your points will go towards our Charity of the Month partner: Society for Abandoned Animals .

So how does it work?
You can donate between 10 and 250 zooPlusPoints. Just log in to myzooplus and add the points you'd like to donate to your shopping cart. This is easy: no need of extra payments, and your donation goes straight to Society for Abandoned Animals. Please note, you can only collect zooPlusPoints if you are a registered customer. Points can only be donated when a purchase is made.

All about Society for Abandoned Animals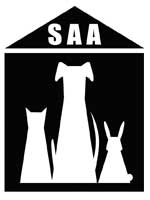 The Society for Abandoned Animals is a small animal rescue based in Manchester, working to find homes for cats, dogs and rabbits. The sanctuary also cares for an onsite feral cat colony. All our animals are micro-chipped, neutered and vaccinated. Our staff and volunteers work passionately to get to know every animal in our care, to understand their personality and habits, so we can ensure they find the most suitable forever home.
We also provide opportunities for animal therapy and work experience for many volunteers with physical and mental disabilities. We believe every animal deserves a second chance.
To find out more about the work of Society for Abandoned Animals please visit their website
► Society for Abandoned Animals .

Now you can help us, at zooplus, deliver a fantastic parcel of food & accessories to our friends at Society for Abandoned Animals, and make a difference this Christmas.