Charity of the Month
Each month zooplus.co.uk teams up with a British pet charity in order to give you a chance to help animals that are not as fortunate as your own.
It is easy and does not include complicated credit card payments or huge amounts of cash! You can now donate your zooPlusPoints, reward points you receive with each and every purchase at zooplus.co.uk, £1 = 1 Point, and help out. With your next order at zooplus you can do something good for a bunch of animals that are currently living in care. Simply add the amount of points you would like to donate to your shopping basket and proceed with your regular order at zooplus.co.uk.
Each month we use donated zooPlusPoints to put together a fantastic food & accessories parcel which we send to the pet charity of the month. Your generosity means a lot to pets and charity staff every month.
When you donate in November, December and January, your points will go towards our Charity of the Month partner: Cheltenham Animal Shelter.

So how does it work?
You can donate between 10 and 250 zooPlusPoints. Just log in to myzooplus and add the points you'd like to donate to your shopping cart. This is easy: no need of extra payments, and your donation goes straight into Cheltenham Animal Shelter (CAS). Please note, you can only collect zooPlusPoints if you are a registered customer. Points can only be donated when a purchase is made.

All about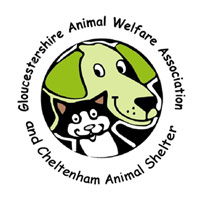 Cheltenham Animal Shelter is a charity that has been helping animals since 1926. We provide kennelling for stray dogs from four councils: Gloucester City, Tewkesbury Borough, Cheltenham Borough and Cotswold District.
They take in rescue dogs from Gloucestershire Constabulary as well as rehoming dogs, cats and small animals from owners who can no longer look after them for a variety of reasons.
Each year they help around 1000 animals who need support, care and treatment at a cost of approximately £500,000 without the help of any Government or Lottery funding. The Charity therefore relies greatly on the generosity of people like you to ensure that the annual running costs of approximately £500,000 are covered so the doors remain firmly open.
The mission of Gloucestershire Animal Welfare Association and Cheltenham Animal Shelter is:
To provide shelter for homeless domestic animals from across the county whilst attempting to locate appropriate new homes. We also aim to educate members of the public and professionals in correct and appropriate animal husbandry through education programmes.
CAS are a member of the Association of Dogs and Cats Homes and they adhere to, and exceed, their code of practice. In doing that they are very careful to ensure that each and every animal goes to the right home. ► Cheltenham Animal Shelter/
Now you can help us, at zooplus, deliver a fantastic parcel of food & accessories to our friends at Cheltenham Animal Shelter, and make a lot of animals and their carers happy!